Exo and two other groups take honors at K-pop awards
K-pop boy bands Bangtan Boys (BTS) and EXO, and girl band TWICE won the top three awards at the 2016 melon Music Awards on Saturday.
Try this quiz: Which part of Korea suits your Face?
BTS from Big Hit Entertainment won the top album award in the eighth year of the awards at Gocheok Sky Dome in Seoul.
"This is the best award ever since our debut," said BTS' Rap Monster, according to Yonhap news agency, which said his bandmates J-Hope and Jin cried.
Three years after its debut, the band has become one of the hottest K-pop bands. Its latest full-length album "WINGS" ranked as high as 26th on the Billboard 200 chart ― the highest of any K-pop band to date.
Boy band EXO claimed five awards including top artist, best dancer, Kakao hot star, TOP 10 and the netizen choice award.
BTS and EXO are the biggest rival for the dance award, but EXO had more music downloads and album sales.
GFriend won the best female dancer award and they were the last year's winner of the rookie award. The band from Source Music competed in the category with S.M. Entertainment's Red Velvet, JYP Entertainment's TWICE and Wonder Girls, and MAMAMOO from RBW Entertainment.
TWICE's mega hit dance-pop "Cheer Up"  won the best song of the year award.
"It's been only a year since our debut," TWICE's Jihyo said, as the members cried under the spotlight.
"A year ago, we'd never imagined that we'd be able to win such a big award. We'll do all we can to prove that we're deserving of such an honor."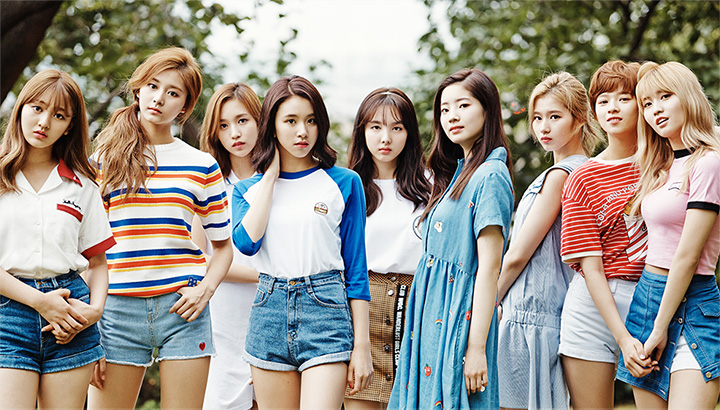 Girl group from YG Entertainment BLACKPINK  took the rookie's award, outpacing I.O.I from YMC Entertainment. BLACKPINK gained popularity quickly with "Playing with Fire," "Stay" and "Whistle", debuting on Aug. 8.
"I'd like to thank our fans for their love and support," BLACKPINK's Rose said. "This award is only the beginning. We will do our best to keep up the good work."
This year's Top 10 award, which is partly based on voter's' choice, went to EXO, BTS, BewhY, Zico, TWICE, Akdong Musician, GFriend, Red Velvet, MAMAMOO and Taeyeon.

Yoon Mi-rae, a rapper-singer  won the best OST award. Her song was for the KBS TV drama "Descendants of the Sun," which was a smash hit in Korea and overseas. 
The folk blues award went to 10cm, the top male balladeer award to Im Chang-jung and the top female balladeer award to Jeong Eun-ji of girl band Apink.