BTS released first teaser for their upcoming 'KDRAMA' comeback
Its not a literal KDRAMA but its a series!
Try this quiz: Vote for the Best Male KPOP Group

Big Hit Entertainment posted the first teaser image for 'LOVE YOURSELF' for their upcoming comeback in September. In the poster, Jungkook is captured sitting in a wheel chair with "Smeraldo" flowers. This term is not existing but a name of the flower itself with a caption, "The direction my heart flows, The day I want to run to that place."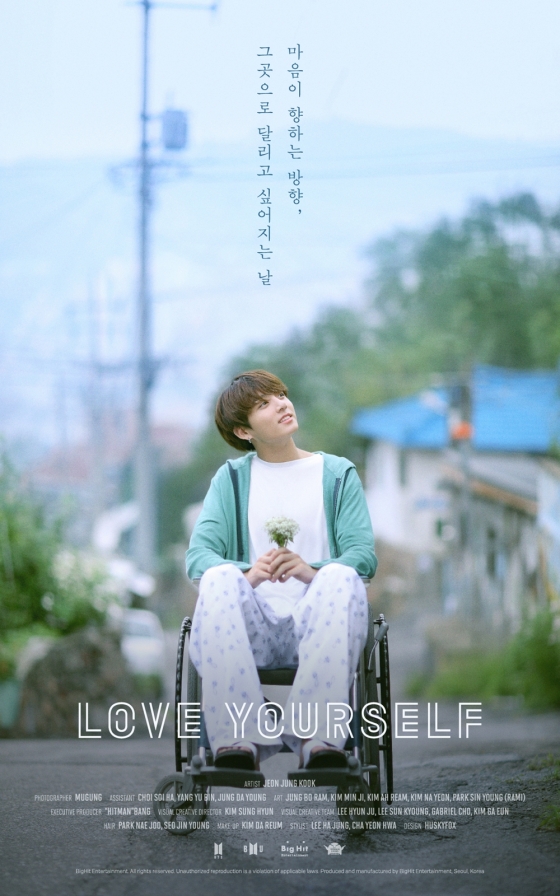 The agency revealed that this is a series that will continue on 2018. "...Love Yourself series will continue until next year. The promotion of the new album is scheduled to be released in September."

They previously revealed that it has a fresh concept, "A drama project telling the stories of each of the members is one of many programs that Big Hit is preparing to showcase this year, and/or next year. But it is in the very beginning stages, so there is nothing more we can say on the matter." 
They also declined the rumors of them hiring scriptwriters for the said drama production. 
 
 
Stay tuned for more updates! Share this NOW!